Welcome to the Faculty of Surgical Trainers
The Faculty of Surgical Trainers is a venture set up by The Royal College of Surgeons of Edinburgh to promote and enhance the role of the surgical trainer. The Faculty is the first of its kind in the UK and its purpose is to help support and develop surgeons in their role as surgical trainers. It works to increase the profile and recognition of surgical education and training and disseminate the message that excellent surgical training means excellent and safe patient care.
It also champions and promotes training in non-technical skills, as well as traditional technical skills, to further enhance patient safety; and provide a framework for the training and education of surgical trainers.
The Faculty will also play an important role as the landscape of Surgical Training changes in the future. As such it is already highly active in preparing for the GMC's plan to approve trainers by 2016.
The Faculty is now open to all those who have an active interest or involvement in surgical training in the UK and internationally.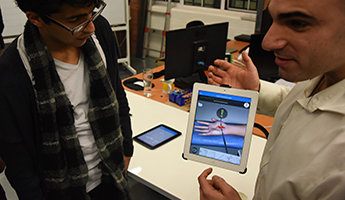 With competency vs time on the agenda for this year's conference, FST speaks to Touch Surgery's Andre Chow about what the ground-breaking application means for both trainees and trainers
read more >>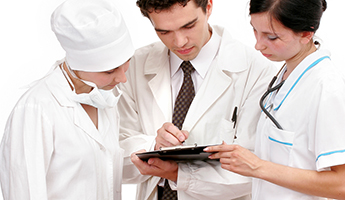 Grants up to £3,000 now available to support either a research study or evaluation of a teaching innovation in any field of surgical education and training
read more >>
Latest FST News
17 May 2016
Vacancy for Deputy Surgical Director
An exciting opportunity has arisen for a Fellow or Member of the FST to play a key role in directing the activities of the Faculty as it mov…
15 March 2016
Abstract submissions have opened for this year's Faculty of Surgical Trainers conference Training by Numbers: Competency v Time in Surgical …
Upcoming System Maintenance & Network Disruption
Due to essential systems maintenance and upgrades there will be intermittent interruptions to some on-line services on Saturday 27th of February. There will be further interruption to some core services on Wednesday 2nd and Thursday 3rd of March.
We apologise for any inconvenience caused.
×