FST Committee
The Faculty of Surgical Trainers aims to support and nurture a diverse and inclusive community of surgical trainers. The Committee are responsible for driving forward the strategic development of the Faculty and supporting the future generation of surgeons. 
Executive Committee

Surgical Director 
Alex Phillips
Mr Alexander Phillips is a Consultant Oesophagogastric Surgeon, based at the Royal Victoria Infirmary, Newcastle upon Tyne. He has a background in medical education having completed a Masters in medical education and followed this up with an MD exploring clinical and surgical learning. He has a number of medical education roles, including the director of undergraduate surgery at Newcastle University, and deputy Programme Director for General Surgery in the Northeast of England.

Deputy Surgical Director
James Tomlinson
Mr James Tomlinson is a Consultant Spinal Surgeon at Sheffield Teaching Hospitals. He is Educational TPD for T&O in Yorkshire and a member of the Orthopaedic Selection Design Group. He is a member of the RCSEd NOTSS faculty and has supervised a number of educational leadership fellows.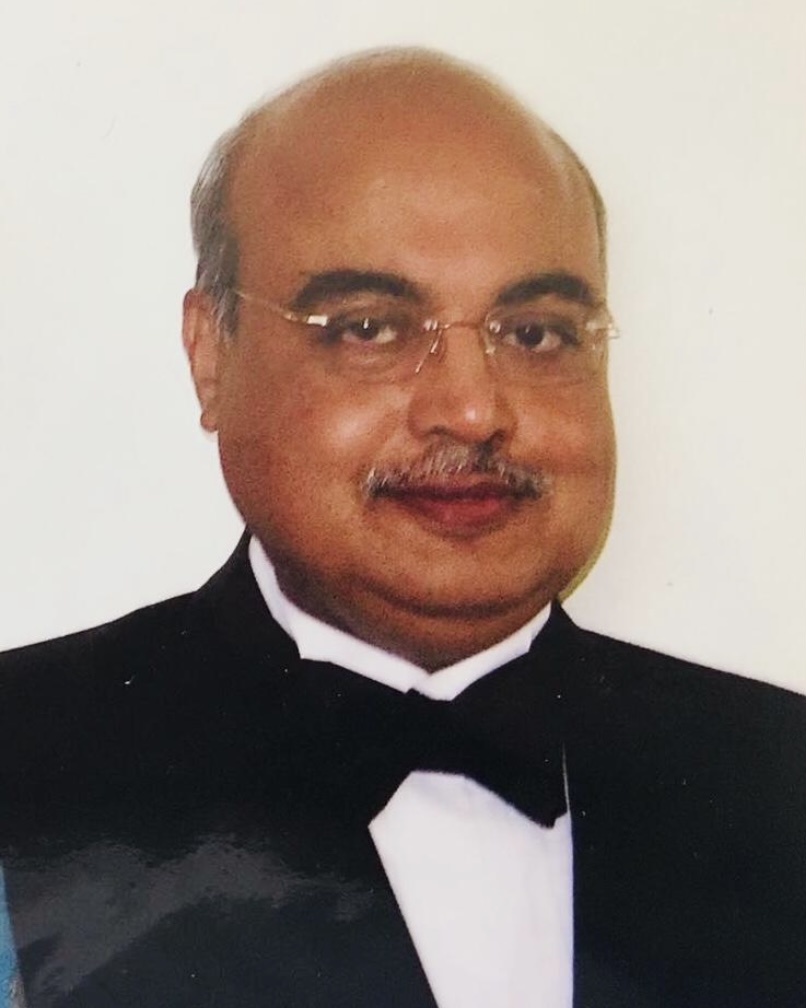 Deputy Surgical Director
Pragnesh Bhatt
Mr Pragnesh Bhatt qualified as a neurosurgeon in 1987 after training in India and the UK. Currently a consultant neurosurgeon at Aberdeen Royal Infirmary, he has a particular interest in complex spinal surgery in both adults and children leading the multidisciplinary team for degenerative spinal conditions. An Honorary Senior Lecturer at NHS Grampian, Pragnesh also sits on the College's Surgical Specialty Board in Neurosurgery and is a RCSEd Regional Surgical Advisor for the North of Scotland.

Honorary Secretary
Shireen McKenzie
Miss Shireen McKenzie is a Consultant Oncoplastic Breast Surgeon and current Director of  Undergraduate Medical Education at Leeds Teaching Hospitals Trust. She was previously the Co-Head of Year 3 of the MBChB and remains a Senior Lecturer with The University of Leeds. She is on the faculty for CCrISP and NOTSS and a member of the ASBGI editorial board. Prior to being appointed to the Executive Board of the Faculty of Surgical Trainers, she was on the advisory board. Fellow of the Faculty of Surgical Trainers and also a Fellow of the Academy of Higher Education. She has an interest in recruiting surgeons, especially at Undergraduate level and dispelling the "myths" that reduce recruitment of students of any gender, race and sexual orientation, into a career in surgery.

Honorary Treasurer
Stephen Jones
Mr Stephen Jones has been consultant ENT surgeon in Ninewells Hospital and Medical School, Dundee since 2006. His sub-specialty interests include otology and hearing implantation as well as his interests in teaching and training in surgery. He is also an Honorary Senior Clinical Lecturer at the University of Dundee, Undergraduate Teaching Lead for ENT, one of the Associate Directors of Medical Education for NHS Tayside, with responsibility for many of the surgical specialties, Examiner for the FRCS (ORL-HNS), Regional Surgical Adviser for the Royal College of Surgeons of Edinburgh for the Scotland (East) region and member of the Surgical Specialty Board for Otolaryngology for the Royal College of Surgeons of Edinburgh. 

HSET Rep
Robin Paton
Professor Robin Paton is a Consultant Orthopaedic Surgeon (with a special interest in Paediatric Orthopaedics) and is based at the Royal Blackburn Teaching Hospital. He holds an honorary chair at UCLAN and was awarded the King James IV Professorship in 2016. He has an active involvement in the Intercollegiate and International FRCS (T & O) examinations, undergraduate/postgraduate education and research. A Fellow of the Faculty of Surgical Trainers, he has twice been voted the North West of England, Orthopaedic Trainer of the Year.

HSET Rep
Rowan Parks
Professor Rowan Parks is a Consultant HPB Surgeon and Professor of Surgical Sciences at the University of Edinburgh. Serving on the Council since 2009, he has been on numerous College committees and short life working groups. He organised the RCSEd Triennial Meeting in 2018, the annual President's Meetings held from 2013-2015, and the Lister Centenary Meeting in 2012. He has a significant interest in medical education and training and is currently Deputy Medical Director of NHS Education for Scotland (NES). Professor Parks is immediate past-President of the Association of Surgeons of Great Britain and Ireland (ASGBI) and the Great Britain and Ireland Hepato-Pancreato-Biliary Association (GBIHPBA).

Trainees' Committee Representative
Haroon Rehman
Mr Haroon Rehman has been the Trainee Representative on College Council for a period of two years since November 2020 and has been co-opted to the FST Executive Committee to represent the interests of trainees within the Faculty. Haroon is a post-CCT fellow in lower limb arthroplasty at Wrightington Hospital. Haroon has a special interest in patient safety, teaching, training and education recovery following the COVID pandemic.
Advisory Board

Fellow Representative
Sunil Kumar
Dr Sunil Kumar MS DNB FRCS(Ed) FRCS(Eng) FIAGES EFIAGES FFSTEd FACS is Hon Professor, Senior Consultant and Former HOD Surgery at the Tata Main Hospital in Jamshedpur, India. He has been a council member for RCSEd (2016-21) and also the council member for ASI (Association of Surgeons of India) and IAGES (Indian Association of Gastro Endoscopic Surgeons). He worked for the NHS in Yorkshire from 1993 to 2002. Dr Kumar is also a Post Graduate Examiner in General Surgery in India and Intercollegiate Examiner for Royal College of Surgeons in the UK. He was awarded the best teacher award for excellence in medical education by the National Board of Examination, Ministry of Health and Family Welfare, Govt of India, New Delhi in 2018.

Fellow Representative 
Chris Caddy
Mr Christopher Caddy is a Consultant Plastic, Reconstructive & Aesthetic Surgeon and Honorary Senior Lecturer, Sheffield Teaching Hospitals NHS Foundation Trust. He was elected to Council in 2019. An Edinburgh graduate with international training in South Africa, Australia, and USA. His interests include Education and Training, Leadership and Quality Improvement. He is a Fellows Representative on the Advisory Board, Faculty of Surgical Trainers and a Fellow of the Academy of Medical Educators. He is involved with NOTSS training, FLOW and individual coaching.

Member Representative
Kevin Wembridge
Mr Kevin Wembridge is a Consultant Orthopaedic Surgeon specialising in lower limb arthroplasty in Rotherham General Hospital. He is the Training Programme Director for T&O in Yorkshire, previous Surgical College Representative, examiner for JCIE examinations and is actively involved in postgraduate and undergraduate education as an Honorary Senior Clinical Lecturer. He is Members Representative on the Advisory Board, Faculty of Surgical Trainers.

Member Representative 
Simon Fleming
Mr Simon Fleming is a London-based Trauma and Orthopaedic Registrar. He a founding member and trainee representative for the International Orthopaedic Diversity Alliance (IODA), on the Executive board for the NIHR Clinical Education Incubator and Associate Editor for Medical Education and The Clinical Teacher. Previously he was Vice Chair of the Academy of Medical Royal Colleges Trainee Doctors' Group (ATDG) and President of the British Orthopaedic Trainees' Association (BOTA).
While passionate about orthopaedics, surgical education and mentoring, he has special interests in hand surgery, competency decisions and combating bullying, discrimination, harassment and the lack of diversity and equity in healthcare.
Associate Representative
Zak Choudhury
Mr Zak Choudhury is a Consultant Paediatric and Adult Spinal Surgeon at James Cook in Middlesbrough. He has been involved in teaching and training for most of his career, including for the Universities of Leeds and Birmingham. He is on the panel of Question Writers for Section One of the JCIE exam in Trauma & Orthopaedics. He is a Course Tutor for the Edinburgh Online Courses and ChM and is involved in Multispecialty teaching, including being faculty for the England Rugby Pre Hospital Immediate Care in Sport Course. He has a commitment to training and supporting his trainees as an AES. 
Trainees' Committee Representative  
Jamie A Nicholson 
Mr Jamie Nicholson is a Senior Registrar (ST7) in Trauma and Orthopaedics at the Royal Infirmary of Edinburgh and Honorary Clinical Teaching Fellow for Edinburgh University. Mr Nicholson has an interest in trauma, upper limb surgery and medical education. He undertook two years out of programme and served as a clinical teaching fellow in 2017-2019 and was responsible for the undergraduate Trauma & Orthopaedic block for Edinburgh University. For the past four years he has organised the Trauma & Orthopaedic teaching day for Scottish Core Surgical Trainees. In 2020 he was appointed as a Member of the Faculty of Surgical Trainers, RCSEd for his work on undergraduate and postgraduate education. He has recently been appointed onto the RCSEd Trainee committee and is enthusiastic to improve training in surgery.
SASLC Committee Representative 
Braj Kishore Jha
Mr Braj Kishore Jha is an Associate Specialist in Urology at Whiston Hospital in Merseyside. He is also the SAS lead /SAS tutor at his local trust and has been instrumental towards educational development of SAS doctors locally. He has been a member of the College SASLC committee since 2018. 
He joined the FST advisory board as SASLC representative in September 2021. He aims to achieve participation of SAS grade surgeons as surgical trainer, allowing SAS Surgeons to develop their careers to their full potential
Co-opted
Lisa Hadfield - Law
Having spent 20 years in clinical practice and 20 years in surgical education, Lisa Hadfield - Law SRN MSc FAcadMEd has been immersed in both cultures and is, therefore, in a unique position to provide educational support. She has managed an orthopaedic/trauma service of a teaching hospital, and has insight into the circumstances and challenges facing surgical teams.
ASiT Representative - Natasha Keates
BOTA Representative - Chris Lewis
JCST Representative - Keith Jones
NES Representative - Russell Duncan