FST backs anti-bullying campaign
13 June 2017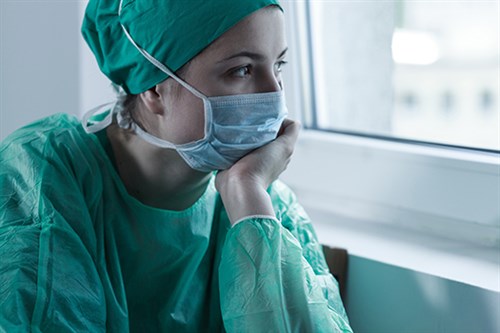 The FST has voiced its support for the Royal College of Surgeons of Edinburgh's anti-bullying campaign Let's Remove It.
The RCSEd launched the campaign in the wake of the Ian Paterson case, with College President Professor Michael Lavelle-Jones commenting: "The sentencing of surgeon Ian Paterson has once again raised the issue of bullying and undermining in healthcare, and highlighted the terrible consequences that this behaviour can have for patients. We must change the culture in which such a surgeon can remain unchallenged, with the team around them perhaps aware of some of the issues, but too scared to speak up."
FST Surgical Director Craig McIlhenny said: "FST completely support the RCSEd position on bullying, undermining and harassment. Unfortunately, we know from the GMC that these behaviours still occur in surgical training and the FST and College will strive to make these unacceptable and drive them from the  workplace."
The link between bullying and undermining behaviour and patient safety is now clear. Evidence of the negative impact of such behaviour on the effectiveness of a team is getting stronger year-on-year. The extent of bullying and undermining throughout healthcare is well-documented, and surgery is often reported as being a specialty where it is particularly prevalent. In the College's own membership survey, nearly 40% of respondents reported they had been victims of such behaviour, with the same amount reporting that they had witnessed it.
It has been estimated that this issue costs the NHS £13.75billion annually, and healthcare professionals have attributed disruptive behaviour in the perioperative area alone to 67% of adverse events, 71% of medical errors, and 27% of perioperative deaths.
Bullying harms your profession and your patients. Let's remove it.