David O'Regan Appointed as New FST Surgical Director
17 April 2019
The FST AGM, held during ICOSET, confirmed David O'Regan, Consultant Cardiothoracic Surgeon at Leeds Teaching Hospitals NHS Trust, as the new FST Surgical Director, and carried a motion to embed an interview process for the appointment of future FST Surgical Directors in the future. This would "create a wider field", Craig McIllhenny commented.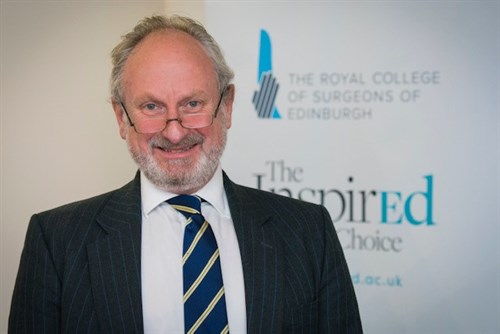 Following his appointment, Mr O'Regan was interviewed for RCSEd's membership magazine Surgeons' News for its June 2019 edition:
How have you been you been involved with the FST so far?
I was appointed as a Deputy Director of the FST in 2016 alongside Alex Philips. With immediate past FST Surgical Director Craig McIlhenny, we ratified an FST constitution and organised the hugely successful International Conference on Surgical Education and Training 2019.
What do you hope to achieve in this post?
My main focus will be the professionalisation of the role of surgical trainer to deliver safe, effective surgery for patients and offer a good experience for patients, trainees and trainers alike.
Why do you think trainers should join FST?
The Faculty offers trainers the opportunity to learn from other trainers, learn new techniques and share issues and solutions.
What has been your proudest moment in training?
I established the Silver Scalpel Award to recognise exceptional surgical trainers, which has recently celebrated its nineteenth winner. 
What will the FST Annual Conference on 25 October 2019 involve?
We will focus on the Improving Surgical Training pilot, the UK surgical curriculum and how to deliver training in the current working environment.
Follow David O'Regan on Twitter @David_ukan or visit his website heart2health.co.uk.