Appointments: Faculty Advisory Board, Honorary Secretary and Honorary Treasurer
26 September 2018
The Faculty of Surgical Trainers (FST) has made the following appointments to its newly established Faculty Advisory Board:
Members Sarah Wood and Andrew Miller
Fellows Kenneth Walker and Chris Caddy
Associates Lisa Hadfield-Law and Shireen MacKenzie
The Faculty Advisory Board's duties will include advising the FST on professional matters, developing its standards, strategy and courses and advising on the steps the FST can take to encourage innovation, research and improvement in the field of surgical education and training.
It has also expanded its Executive Committee which now includes the new roles of Honorary Secretary, held by Gael MacLean, and Humphrey Scott as Honorary Treasurer. Both roles are appointed for an initial three years.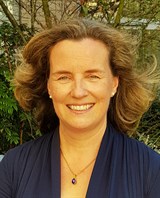 Gael MacLean is a full time Consultant Oncoplastic Breast Surgeon at Oxford University Hospitals NHS Foundation Trust. She entered medicine as a mature student having previously been a school teacher and has maintained her passion for education. Gael trained in London, Oxford and at the Karolinska University Hospital in Stockholm, Sweden. She completed a Masters in Surgical Education at Imperial College in London during her training and has presented nationally and internationally on surgical training. Gael is the Divisional Lead for Education in Surgery at OUH in Oxford and also enjoys her role as an Educational Supervisor to Foundation doctors. She commented: "I have been an active member of the governance group of FST for two years so I'm looking forward to increasing my involvement as its first Honorary Secretary."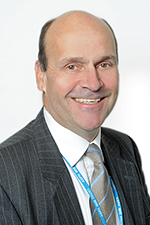 Professor Humphrey Scott is a full-time colorectal surgeon at St Peter's Hospital, Chertsey, Surrey. He is Head of the School of Surgery for Kent, Surrey and Sussex and has always had an interest in surgical education. Speaking about his appointment, he said: "I'm delighted to be appointed as the first Honorary Treasurer of the Faculty of Surgical Trainers. It's an honour to be elected and I look forward to working with the Faculty."
> Have your say – email fst@rcsed.ac.uk and follow us on Twitter @RCSEdFST and Facebook @SurgicalTrainers