Welcome to the Faculty of Surgical Trainers
The Faculty of Surgical Trainers is a venture set up by The Royal College of Surgeons of Edinburgh to promote and enhance the role of the surgical trainer. The Faculty is the first of its kind in the UK and its purpose is to help support and develop surgeons in their role as surgical trainers. It works to increase the profile and recognition of surgical education and training and disseminate the message that excellent surgical training means excellent and safe patient care.
It also champions and promotes training in non-technical skills, as well as traditional technical skills, to further enhance patient safety; and provide a framework for the training and education of surgical trainers.
The Faculty will also play an important role as the landscape of Surgical Training changes in the future. As such it is already highly active in preparing for the GMC's plan to approve trainers by 2016.
The Faculty is now open to all those who have an active interest or involvement in surgical training in the UK and internationally.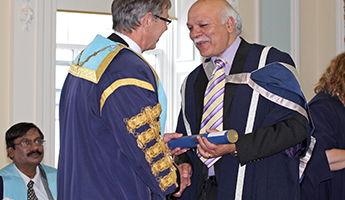 Congratulations to Professor Davinder Sandhu, Mr Philip Earl and Mr Andrew McAndrew who recently attended the RCSEd Diploma Ceremony to receive their Faculty of Surgical Trainers diplomas
read more >>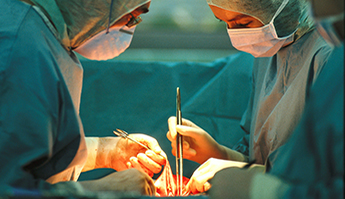 Standards to support accreditation of consultants and improve training come with warning that outdated aspects of training system must change
read more >>
Latest FST News
5 December 2014
Vacancies on FST governance group
Applications are invited from Associates, Members or Fellows of the Faculty to sit on the Faculty Governance Group. The Group runs under the…
System Disruption Monday 29th/Tuesday 30th December
Due to essential system upgrades, we advise that there will be scheduled disruption to the provision of online services between 08:00 and 18:00 on Monday 29th and Tuesday 30th of December (UK time). We apologise in advance for any inconvenience caused and hope that you will appreciate that this is to provide you with improved online services.
×