The Faculty of Surgical Trainers Annual Conference Round-Up
2 November 2023
The Faculty of Surgical Trainers (FST) held its Annual Conference on Friday 13 October at The Royal College of Surgeons of Edinburgh. The theme of this year's conference was 'Surgical Training - Excising the Barriers' with a highlight on equality and diversity issues within surgical training. The day consisted of a combination of panel discussions, presentations and workshops.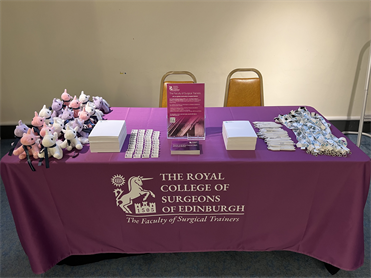 FST Surgical Director Alex Phillips kicked off this year's conference, welcoming delegates. This was followed by a debate chaired by Shireen McKenzie. Georgette Oni and Ross Fisher debated the topic: 'The House Believes all Surgical Trainees are Equal'.
Following a short break we had an inspiring talk on 'How We Change Culture in Surgery' by keynote speaker Parveen Kumar, a British doctor who is currently Professor of Medicine and Education at Barts and the London School of Medicine and Dentistry. The morning presentations were completed with a panel discussion on 'Barriers in Surgical Training' chaired by James Tomlinson and Pragnesh Bhatt and featuring Ekpemi Irune, Phillipa Burns and Samantha Tross.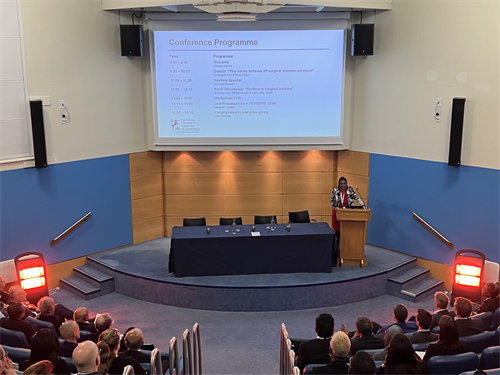 Lunchtime was an opportunity for delegates to view the poster presentations before they split into groups for the afternoon workshops. Topics covered in the workshops were: Metacognition, Struggling Trainees, Mentoring in Surgery, Managing Bullying and the Trainee/Trainer Relationship.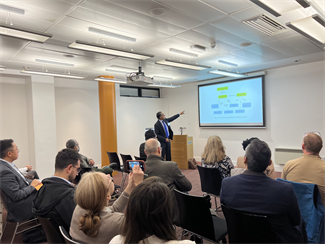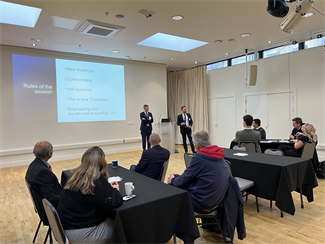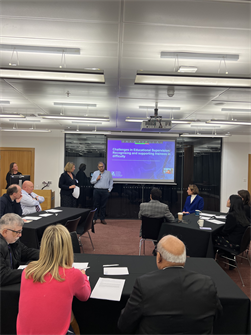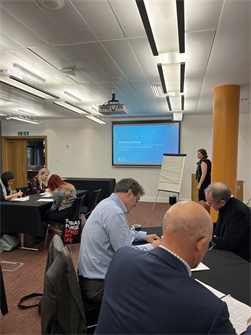 Delegates and faculty came together for the final session to hear four oral presentations selected from the abstracts submitted prior to the conference.
Alex Phillips wrapped up this year's conference with his final remarks. Finally, the winning oral and poster presenters were awarded their prizes.
Congratulations to the best oral presentation, Frances Kent. Her presentation was titled 'Overcoming Barriers to Returning to Training After Extended Leave: The Restart Workshop'.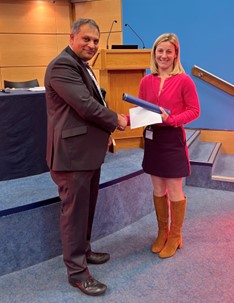 FST Surgical Director, Alex Phillips presenting award to Frances Kent.
The prize for the best poster was won by Syeda Gul Bahar. Her poster titled 'Comparison of Surgical Education Between Trainees and Non-Trainee Doctors' was selected as the winner out of 22 posters.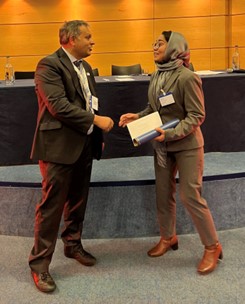 FST Surgical Director, Alex Phillips presenting award to Syeda Gul Bahar.
Thank you to everyone who attended this year's conference, and to especially to our sponsors BBraun and Simendo for their support.
'