FST Deputy Director fulfils guest speaker slot at Parul Institute of Medical Sciences and Research
25 April 2023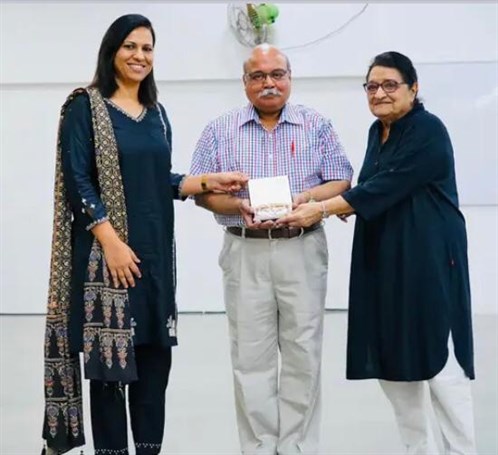 The Faculty of Surgical Trainers was thrilled to hear recently from Deputy Director, Dr Pragnesh Bhatt, about his experience supporting the "Postgraduate training: Challenges and the way forward" event at Parul Institute of Medical Sciences and Research, Parul University, Vadodara, India on 20 February 2023.

Parul Institute of Medical Sciences and Research is a 750 bedded teaching hospital having postgraduate trainees in 19 broad specialities. The CME event was presided over by Dr Jayshree Mehta, the Ex-President of the Medical Council of India and hosted by Dr Geetika Patel, the Medical Director, Dr. Hathila, the Distinguished Professor as well as Dr. Duttaroy, the Postgraduate Director of the Parul University.
The entire event was conceived and directed by Dr Karthik Vishwanathan, the Professor and Head of Orthopaedics – a recently elected fellow of the Faculty of Surgical Trainers. Various heads of the postgraduate training departments, Professors, Associate Professors, Assistant Professors, Senior and Junior trainees attended the event.
Dr Bhatt shared best practice on the "attributes of a good trainer" and "how to support a trainee in difficulty?" The session was interactive with mutual sharing of experiences by the postgraduate trainers.
Following the CME, Dr Bhatt visited Pragya – The advanced skills simulation centre and was impressed with various state-of-the-art simulators used for the training of medical students, postgraduate trainees, and allied healthcare professionals.