Conference preview
We interview this year's keynote speaker, Professor Wendy Reid, Director of Education and Quality with Health Education England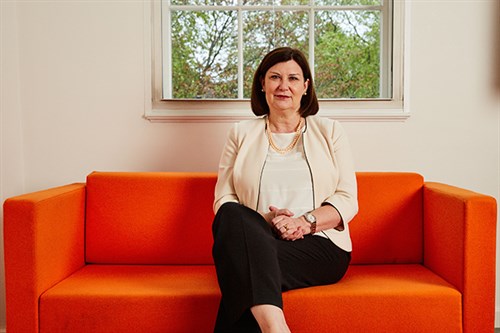 What challenges do we face in making time available for training?
While clearly important, service pressures and NHS targets mean that non-clinical time is squeezed, with less time in job plans for training. There is a focus on delivering care in the short term rather than educating for the future. The system reinforces this, as a trust isn't penalised if teaching doesn't happen, but would be if waiting times slip.
How can trainers negotiate time in their job plans for training?
Although much can be taught in brief contacts, trainers need time to look at trainees' portfolios and talk to them about their concerns and careers. From HEE's perspective, we contribute to trainees' salaries and pay a placement fee, part of which should cover training and supervision.
How do we solve the tension between service provision and training?
Making space for education is just as important as time for management tasks and clinical care. In extreme circumstances, the ultimate sanction for a lack of quality training is the removal of trainees and the funding attributed to them. It is therefore important for trusts to ensure a quality learning experience, so that the trainees are equipped to be effective in the service element of their current jobs and as successful consultants of the future.
Do you think the Improving Surgical Training (IST) pilot will be a success?
Yes – this is an important initiative by RCSEng and HEE showing that we need to prioritise good training opportunities. The aims of IST in this respect are wide ranging, but specifically include providing a better balance between service delivery and training, adapting different rota designs, ensuring that time for learning is not wasted and improving the quality of posts by enhancing the role of trainers to enable them to dedicate more time to deliver instruction. The first pilot sites have been announced and we are now working with colleagues to ensure these opportunities are realised.
What are the benefits of involving the wider surgical team in training?
Medical trainees can learn from the whole surgical team, as members have other perspectives that they need to understand if they are going to work in, and lead, the surgical team effectively. Training and developing a workforce from other professions will support trainees to help deliver better patient care and free up their time for more education.
The FST believe we need to professionalise the role of surgical trainers. How should we achieve this?
We need to support trainers to develop and become accomplished in their role because not everyone has the necessary skills. While it might not be possible to provide additional financial rewards, we should consider recognition by title or in other ways.
The GMC Standards for Curricula state that all trainers will need to be selected, inducted, trained, appraised and resourced. Will this help us ensure time for training?
This should help, although it will require trusts to ensure that trainers are able to develop and consolidate their skills. The ultimate lever would be that trainees should not be recruited unless there is a commitment to provide them with the opportunities needed for high-quality instruction.
Wendy Reid will be keynote speaker at the FST annual conference on 4 October.